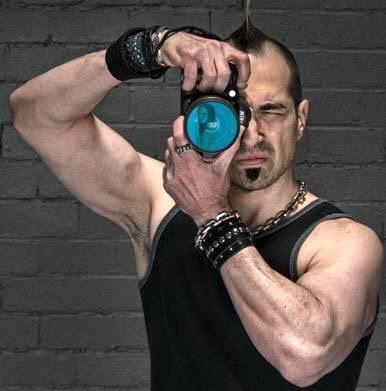 Meet Nico Simon Princely
Nico Simon Princely is a published Photographer & Photographic Artist based
out of Las Vegas, Nevada USA.

His focus is on creating vibrant, sensual, erotic and surreal art often blending all three. He does however venture off and explore other styles and genres of photography from time to time to keep it fresh and fun.

His range is from Fine Art to Raw Erotica. From Classy to Trashy. From the Profound to the Profane and almost everything in between. Why?

He explains it best below...

"One of my favorite quotes is "If you only see God in the Profound and not in the Profane you are not seeing all of God" Which is All that is, The whole, The Yin & The Yang, and honestly I find the sexual & erotic energy connection between people to be one of the most beautiful, amazing and powerful parts of life and it is the reason we are all here. In a world full of lies… It's real, and we all feel it with someone. So where you might see it as profane I see it as profound, beautiful and part of the whole of creation and the life force."

When about his style he response is...
"To me in my art the post work is equally as important as the photography. I blend photography with digital art, it's mixed media to me. But I also love to shoot Polaroid & Instax.

The goal of my work is to make the viewer feels something, to create desire, to turn them on, to inspire them in some positive way as there is enough negativity in the world already"

If you are looking to shoot something sexy, sensual, vibrant, evocative, edgy, fun, be it for for a commercial ad, a custom art commission or even private boudoir photos look no further. 

Nico is available for commercial and private commissions, and his art is also available for license for use on products and for sale as art prints.